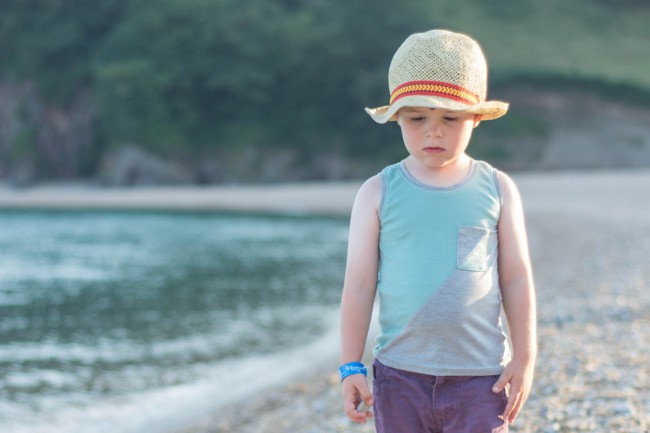 The Twisted Tank has no side seams as they have twisted round to become front and back diagonal seams. The pocket is also (optionally) colour blocked and the angle of the diagonal seam matches the angle on the tank. It is designed so the colour at the top comes down to a perfect V at the bottom of the hem on one side.
The front pocket is a fun addition with or without the colour blocked option. This quick sew provides a good base to combine different colours or prints. Regular tank pieces are included for versatility and an even quicker sew. This pattern is suitable for a confident beginner. It provides a great introduction to sewing with knit fabrics.
The Twisted Tank pattern covers a wide range of sizes - from 0-3 months to 12 years.
This high quality pattern and tutorial contains all the standard Titchy Threads Pattern Features.
Projector File also available.
Listing contains photos by Sewing Like Mad.