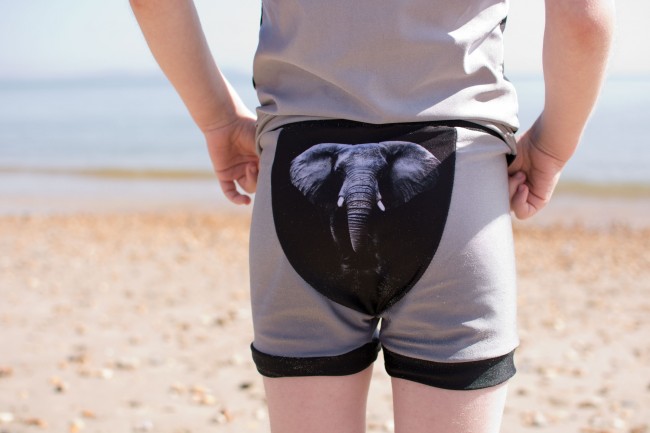 This swim shorts and tank set can be worn together or as separates. The tank has a slim fit with slim shoulders and can be made with a regular hem or a cuffed hem. The shorts include options for layers regular or colour blocked. They can be made reversible or you can use the leg cuffs for a non-reversible pair. I love how the reversible ones come together, the last few steps still seem like magic.
The Cloud 9 Swim Shorts and Tank pattern covers a range of sizes - from 6-12 months to 12 years.
The pattern includes the following features:
Tank
Slim fit with slim shoulders
Regular hem or cuffed hem option
Shorts
Regular or colour blocked options
Optional extra leg cuffs
Fully reversible (or can use swimsuit lining fabric for one layer)
Also possible to make non-reversible when using leg cuffs
This pattern is a collaboration with the talented Celina of Petit a Petit and Family.