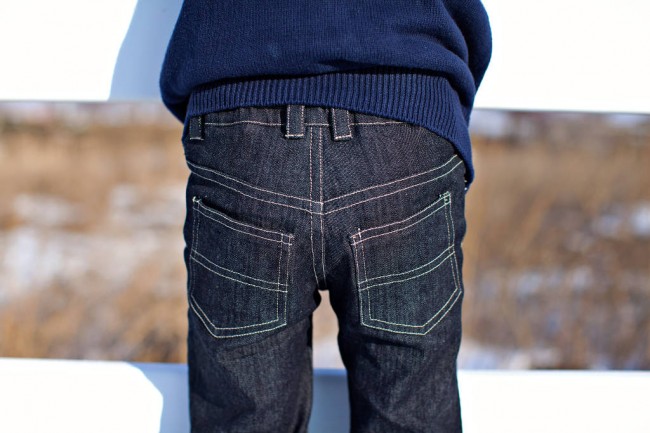 The Small Fry Skinny Jeans offer a classic skinny fit style with enough ease for comfort. A very versatile pattern that can be dressed up for a wedding or down for more casual wear. The detailed tutorial contains everything you need to learn to sew jeans with all the professional finishes.
The pattern includes the following options:
"Classic" Inset pockets including coin pocket or Patch pockets
Half fly or Full zip fly
Full length or Shorts
Two different waistbands
Girls (reversed) fly instructions for both fly options
The jeans construction uses flat felled seams for some seams to give a hard wearing and professional finish.
The pattern comes in two sizes groupings. The small pattern pieces are different from the large ones to allow for nappies (either disposable or cloth).
This high quality pattern and tutorial contains all the standard Titchy Threads Pattern Features.
Images in the listing include some photographs taken by Lexi Made, Rebekah Sews, Probably Actually, Sew Jereli and Sultures and Sandpaper.